Seize the Wave is a special surf instruction event brought to you through a collaboration between Epilepsy Services of NJ and Paul's Purple Warriors.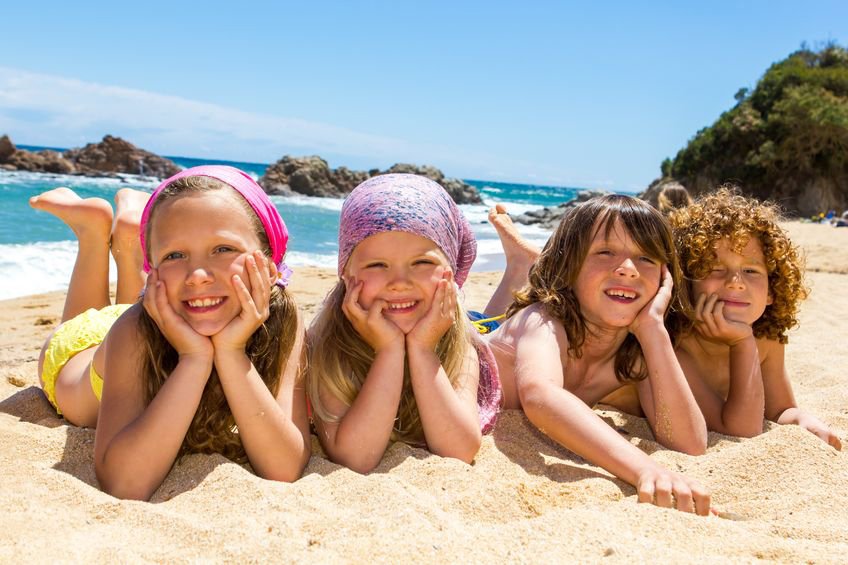 Event Information
Date: July 26, 2022
Time: 9 a.m to 1:00 p.m
Location: Sea Isle City, Cape May County at 37th street beach.  
This event will allow 35 registered attendees to participate in
instructional surf lessons provided by our partners, the Heritage Surf Shop
and Tass Home Remodeling. The surf lessons will start on the beach and then each participant will go out into the ocean with a surfer.
Surfer Jared Muscat Joins Seize the Wave as Special Guest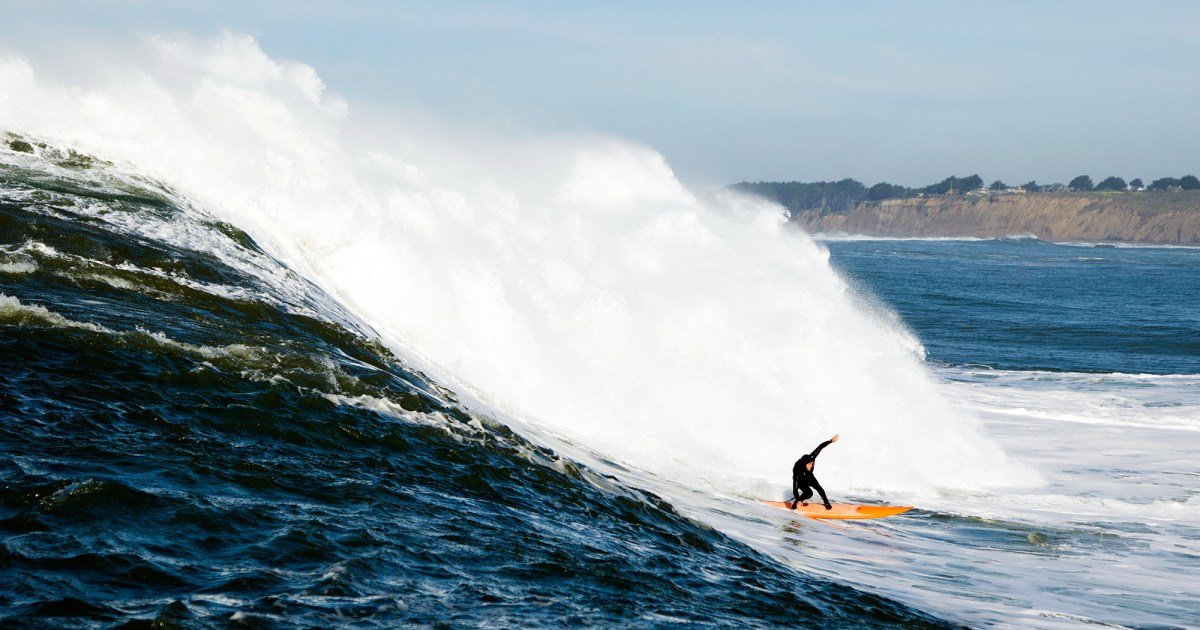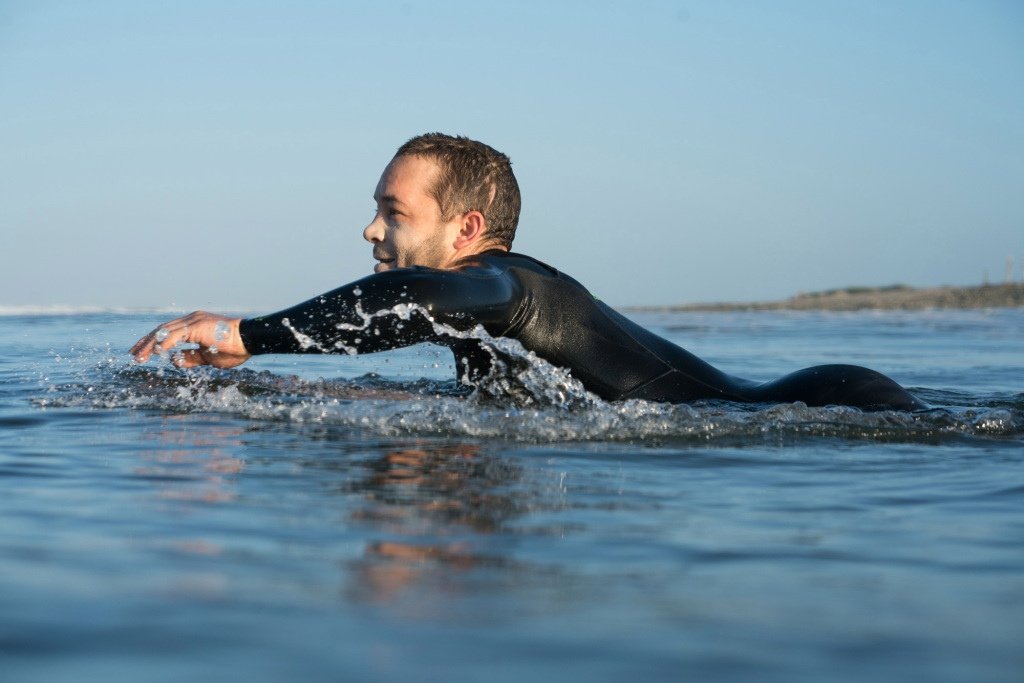 Epilepsy Services of NJ and Paul's Purple Warriors are happy to announce that Jared Muscat and his family will be our guest on Tuesday, July 26th as we kick off our Seize the Wave event.
Jared Muscat was diagnosed with epilepsy on his way to college at 17. Upon the diagnosis, doctors discouraged Jared from surfing, to which he replied, "if you want me to be stress free, I can't be salt free." Jared took that motto to heart later in life when partnering with the Epilepsy Foundation on "Epileptic Opportunity;" a 17-mile paddle from his home to his office, livestreamed on Facebook for all to see. Shortly after that paddle he underwent a temporal lobotomy to remove the Focal Cortical Dysplasia from his front left temporal lobe.
Now 31, Jared's three greatest loves are his son, his wife, and the ocean. When he's not at his desk or in his garden you can find him out in the ocean on his own or with his two-year-old son onboard as well.
About Paul's Purple Warriors and Epilepsy Services of New Jersy
Epilepsy Services of New Jersey, an affiliate of The Family Resource Network, is a state-wide, non-profit charitable agency dedicated to helping to improve the quality of life for people affected by epilepsy and their loved ones. ESNJ provides comprehensive support, personalized services, and advocacy for individuals and their families in order to maximize their participation in society.
Paul's Purple Warriors' mission is to promote epilepsy education and awareness and to provide financial assistance to the families of children with epilepsy.  Paul's Purple Warriors NJ was founded on the premise of protecting students by creating a safe school environment through staff training.
ESNJ and Paul's Purple Warriors: Partners and Advocates for Paul's Law
Paul's Law, enacted January 9, 2020, requires New Jersey school districts to have individualized seizure action plans for each student with epilepsy or other seizure disorders. School personnel are required to take seizure first aid and safety training. This in an online course which and be taken through Epilepsy Services of NJ at https://epilepsyservicenj.org  Knowledge is key to our students' safety. Through Paul's Law we can spread awareness about how to protect students in the event they have a seizure at school.
Paul's Purple Warriors NJ is committed to education, awareness, and safety for children with epilepsy. The Seize The Wave event was envisioned with these core values in mind. Children with Epilepsy across the nation want to live typical lives and access the same opportunities as their peers. However, unfortunately, this isn't always easy to accomplish without education, awareness, and safety about seizure disorders. Seize The Wave will give children the opportunity to have surf lessons by providing the necessary safeguards required while spreading education and awareness to the general public.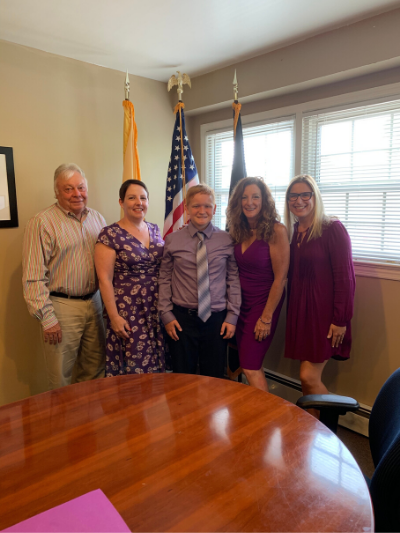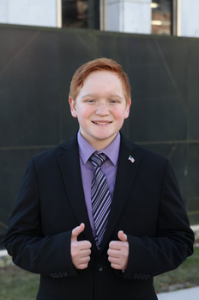 Paul St. Pierre is a 14-year-old, 9th grade student at Eastern Reginal High School.  He resides in Maple Shade NJ. with his mom Colleen.  Paul enjoys playing golf and basketball.  He loves to watch football on Sundays.  He is a big fan of the Philadelphia Eagles and the 76ers. He was diagnosed with Epilepsy in February of 2019, after 2 months of various doctors' appointments. In April, Paul and his mom met an epilepsy advocate Shari Dudo on Facebook who was working in Texas to create seizure safe schools. She encouraged Paul to advocate for seizure safe schools in NJ. Then Paul and his mom met with Andrea Racioppi and Liza Gundell from the Epilepsy Alliance of New Jersey and they joined forces on this endeavor. In June, Paul met with Senator James Beach to request a bill and Senator Beach loved the idea.  By January, Paul's Law passed through the house and the senate unanimously and was signed by Governor Murphy.
Colleen Quinn is Paul St. Pierre's mom.  She has worked with children and adults with autism and other disabilities for the last 26 years in a variety of capacities for both private and public schools. She received her B.A. from Rutgers and is a certified CPI instructor.  She spends her time with Paul and her close friends.  She enjoys art, golf, boating, and camping.  Since Paul's diagnosis in 2019, she has worked tirelessly to help create Paul's law.  She has become a dedicated fundraiser and epilepsy advocate, meeting with legislators on the state and national level to discuss legislation related to epilepsy.  She formed Paul's Purple Warriors NJ., which is awaiting nonprofit status in New Jersey for epilepsy education and awareness.  She also manages a Facebook group National Advocates for Seizure Safe Schools to assist other advocates in pursuit of seizure safe schools in various states across America.
We're Here to Help
For assistance with epilepsy resources or questions about ESNJ services