Epilepsy Advocacy for Individuals & Their Families
Epilepsy Advocacy for Individuals & Their Families
Epilepsy Services of New Jersey is a state-wide, non-profit charitable agency dedicated to helping improve the quality of life for people affected by epilepsy and their loved ones. 
An affiliate of The Family Resource Network
How we help
Epilepsy is not a rare condition. At least 3.4 million people in the United States live with seizures, including 470,000 children. Epilepsy Services of New Jersey continues to fight every day to improve the lives of residents impacted by epilepsy and their family caregivers.
Paul's Law
Helping create a safe school environment for children with epilepsy
Find out more about Paul's Law in New Jersey and request a training session for your school
Online Community for Epilepsy Services of New Jersey
We host a private online community where you'll find support groups, resources, tips an ideas.  Check it out.
Bike to Beat Epilepsy - 2021 Virtual Edition
"Join Us" for a virtual, scenic bicycle ride, walk, run or skateboard in your community or at  Swartswood Lake in Stillwater, New Jersey. The ride will benefit the Epilepsy Services of New Jersey and is in memory of our sister, Shawn Michelle Danesi. We thank you in advance for your support of this most worthy cause.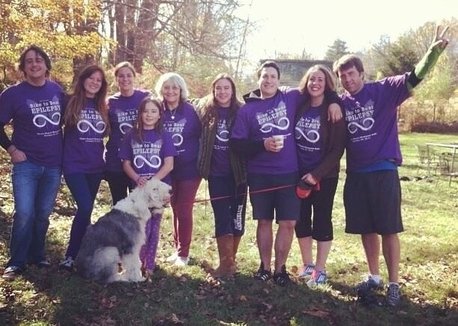 Epilepsy News & Events
from the Family Resource Network
Paint The Pony Purple 2022

ESNJ's Paint the Pony Purple is held every year at The Stone Pony in Asbury Park New Jersey to raise awareness for Epilepsy and provide a safe and fun concert for individuals with Epilepsy and their families.

2021 Glow Walk Run

Epilepsy Services of New Jersey's Glow Walk Run is a Halloween themed 5k walk/run complete with assorted activities and resources for families to enjoy while aiding ESNJ's quest in raising funds and spreading awareness to improve the quality of […]
Paint The Pony Purple 2022

ESNJ's Paint the Pony Purple is held every year at The Stone Pony in Asbury Park New Jersey to raise awareness for Epilepsy and provide a safe and fun concert for individuals with Epilepsy and their families.

2021 Glow Walk Run

Epilepsy Services of New Jersey's Glow Walk Run is a Halloween themed 5k walk/run complete with assorted activities and resources for families to enjoy while aiding ESNJ's quest in raising funds and spreading awareness to improve the quality of […]
Paint The Pony Purple 2022

ESNJ's Paint the Pony Purple is held every year at The Stone Pony in Asbury Park New Jersey to raise awareness for Epilepsy and provide a safe and fun concert for individuals with Epilepsy and their families.

2021 Glow Walk Run

Epilepsy Services of New Jersey's Glow Walk Run is a Halloween themed 5k walk/run complete with assorted activities and resources for families to enjoy while aiding ESNJ's quest in raising funds and spreading awareness to improve the quality of […]